Hand arm vibration (otherwise known as HAV) exposure is still common in working life. According to the Health and Safety Executive (HSE), almost 2 million people in the UK are at risk of developing Hand Arm Vibration Syndrome (HAVS) at work.
Any work that involves regular and frequent exposure to vibration through the hands or arms can lead to Hand Arm Vibration Syndrome (HAVS). Regular and frequent exposure to hand arm vibration can cause permanent damage to nerves, blood vessels and joints, leading to a range of conditions, collectively known as hand arm vibration syndrome.
HAVS is a debilitating disease, which can severely affect workers' health and the quality of life. It is preventable, but once the damage is done it can be permanent. So, anyone whose work involves exposure to vibration must be aware of the Hand Arm Vibration Syndrome and understand the causes and health effects of HAVS, so that they can act before it becomes permanent.
HAVS symptoms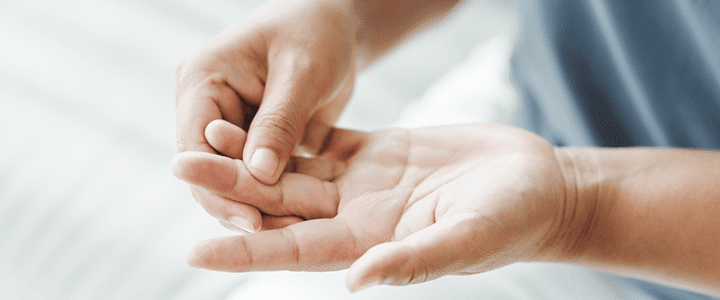 The early effects of vibration start slowly and often go unnoticed. They may include tingling and numbness in the fingers and inability to feel things properly that may be noticeable after using vibrating equipment or at night when it disturbs your sleep. Also, you may notice loss of strength in the hands causing you to drop things or struggle picking them up. Furthermore, one or more of your fingertips or fingers may become white or very pale, mostly when working in cold and wet conditions.  This can be very uncomfortable and painful.
Do not ignore early symptoms!
People who ignore the early symptoms of HAVS and their exposure to vibration continues, their HAVS symptoms may get worse and become permanent. They may start feeling severe pain and numbness, continuous loss of strength and severe vibration white finger that does not recover. Finally, they may experience persistent symptoms that occur without an immediate exposure to vibration.
This can significantly affect their day to day lives and their ability to work. Working with vibrating equipment or working outdoors in cold or damp conditions would trigger severe pain and whitening in the fingers, while reduced grip strength might affect their ability to do work safely. Also, due to deteriorating fine motor skills they may not be able to do simple day to day tasks, such as fastening buttons and picking up small objects. Finally, pain and distress would cause sleep disturbance.
Noise hazards in the workplace
Most vibrating machines and tools produce noise. A person exposed to vibration at work may be exposed to high levels of noise at the same time. So, anyone working with or around vibrating equipment, should also be aware of the hazards posed by high noise levels in the workplace and understand the measures that they can take to avoid hearing damage.
What causes HAVS?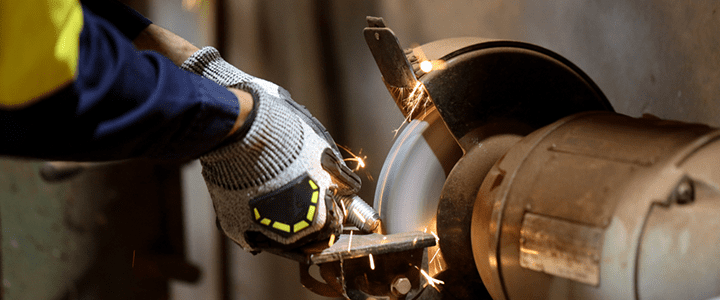 Any work that involves regular and frequent exposure to vibration through the hands or arms can lead to Hand Arm Vibration Syndrome. For example, HAVS can occur by:
operating hand-held power tools, such as concrete breakers, chainsaws, drills and grinders
operating hand-guided equipment, such as powered lawnmowers and compactors
holding materials or work pieces that are being processed by machines, such as when buffing workpieces or off-hand grinding using a pedestal grinder.
There are many jobs requiring regular and frequent use of vibrating tools and equipment and handling of vibrating materials, which can lead to HAVS. The condition most commonly affects people who work in an industry where exposures to vibration are particularly high. Some examples include construction, forestry, foundries, building and maintenance of roads and buildings, heavy engineering, motor vehicle manufacture and repair and public utilities (water, gas, electricity, telecommunications).
Your risk of developing HAVS will depend on how regularly and frequently you use vibrating tools and equipment or handle vibrating materials. It will also depend on the length of exposure to vibration and at what level.
HAVS regulations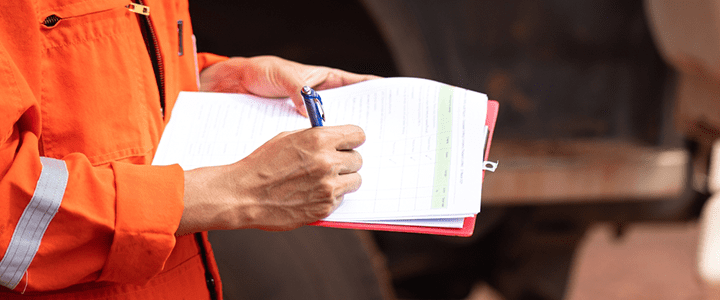 There are two main pieces of legislation that apply to the control of vibration exposure risks at work. Not following the legislation can significantly affect workers' health, wellbeing and quality of life. Breach of legislation would also damage organisation's reputation and incur significant fines.
Health and Safety at Work Act 1974
is the main piece of UK health and safety legislation. It places a legal duty on employers, the self-employed and anyone who have control over a workplace to ensure that anyone working on the premises are not exposed to health and safety hazards. This includes the hazards posed by vibrating equipment and tools and handling of vibrating materials.
Control of Vibration at Work Regulations 2005
is a legislation that specifically covers hand arm vibration and whole-body vibration. Its aim is to protect workers from risks to health from vibration.
The Control of Vibration at Work Regulations place a legal duty on employers to:
Conduct risk assessment to assess the risk of injury from vibratory tools in the workplace.
Eliminate or, where elimination is not reasonably practicable, reduce the exposure to vibration to as low a level as reasonably practicable.
Ensure the legal limits on vibration exposure are not exceeded.
Conduct health surveillance where there is a risk to health.
Provide information, instruction and training to employees who may be exposed to vibration at work.
HAVS control measures
Although it is your employer's responsibility to protect you against the adverse effects of hand arm vibration, there are things you can do to help to protect your health:
Use the right tool/equipment for the job. Ensure that the tool/equipment is suited for the task and is efficient. This will allow you to complete the job quicker and reduce your exposure to hand arm vibration.
Check that tools are in good condition and maintained before using them. Also, ensure that cutting tools are still sharp. Some tools and equipment can cause an increase in vibration exposure as they break or become worn. If you notice any faults or signs of wear in the tools or equipment, report it to your manager. This way they can get it repaired or replaced urgently. Using damaged or blunt equipment can be harmful, even if you are not using it for long.
Take breaks. Avoid using vibrating tools or handling vibrating work pieces for long periods of time without breaks. If you work in a team, try to share work that expose you to vibration. This way the vibration exposure of each person is lower.
Stay warm and dry if you work outdoors. Wear gloves, a hat and waterproof clothing when required. This will help you to keep your hands and body warm and dry and maintain blood circulation in fingers.
Stop smoking. Smoking reduces blood flow to your hands and fingers, which makes you more vulnerable to developing HAVS.
Massage and move your fingers when you are on breaks. This will encourage blood movement to your hands and fingers.
Follow the control measures that your employer has put in place to reduce the risks of HAVS in your workplace.
Complete HAV awareness training. This will help you to recognise the early signs and symptoms of HAVS. To understand the dangers of hand arm vibration and will make you aware of the preventative measures to protect yourself against HAVS.
Report any symptoms urgently. If you notice any symptoms of HAVS, inform your manager immediately and seek medical advice.
Need HAVS Training?
We offer the following RoSPA-assured and CPD-certified online Hand Arm Vibration (HAV) Training Course.
Have a question to ask?
If you have a question or require more information on any of our training courses. Please contact our friendly support team on 0333 577 5016 or [email protected].