In October 2023, new Fire Safety legislation changes came into effect. Section 156 of the Building Safety Act 2022 forms Phase 3 of the Home Office's fire safety reform programme. Section 156 makes amendments to the Regulatory Reform (Fire Safety) Order 2005 with the aim of improving fire safety in all buildings.
It is important to note that, while section 156 of the Building Safety Act 2022 highlights residential buildings containing two or more sets of domestic premises, the changes affect ALL buildings and premises.
The main changes that businesses need to be aware of are:
All businesses will need to record their fire risk assessment and fire safety arrangements in full – regardless of the number of employees, and the size or type of their business.
There are increased requirements for cooperation and coordination between Responsible Persons in multi-occupied buildings.
In residential buildings with two or more domestic premises, building owners/managers must provide residents with information on the risks from fire and the fire safety measures in place.
Fire risk assessment amendments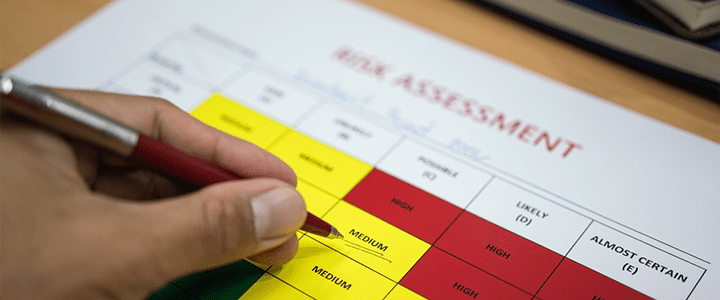 Previously, fire risk assessments were only necessary when organisations had five or more employees. This has changed to include all premises. A fire risk assessment is now necessary whatever of the size of the organisation. In addition, you must now make  a written record of your findings.
The responsible person has a duty to ensure that the fire risk assessment is suitable and sufficient and is completed by a competent person. You need to keep a record of the competent person's name and organisation so it is easy to share with any new responsible persons.
Multi-occupied buildings
To help facilitate a unified approach to fire safety in multi-occupied buildings, the legislation changes mean that there is a requirement for responsible persons to identify, work with, and share information with all other responsible persons in the building.
All responsible persons must share their name (or the name of someone acting on their behalf) and a UK-based address where they will be able to receive notices or other documentation. They must also inform each other of the extent of their responsibilities and make a record of this information, so that it is readily accessible if needed as evidence.
When a responsible person leaves an organisation, they must share any fire safety information with the new responsible person. This ensures a continual record of fire safety information throughout a building's lifetime.
This fire safety information includes:
All risk assessments that have been carried out.
The identity of the competent person who made or reviewed the risk assessment.
The name and UK address of all other responsible persons.
The identity of any other person who is an accountable person in relation to the premises (if a higher-risk building).
Any fire safety information given under regulation 38 of the Building Regulations 2010.
Residents' fire safety information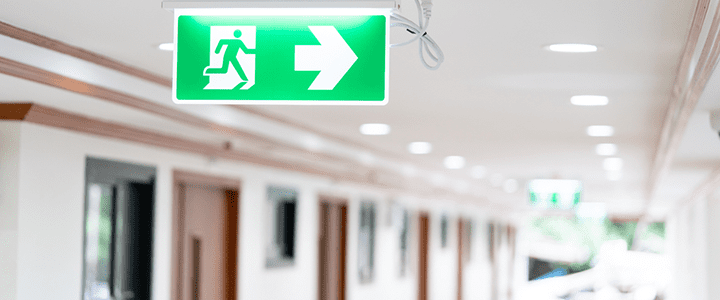 Under section 156 of the Building Safety Act 2022 where buildings contain two or more sets of domestic premises, the responsible person must provide information on the fire safety matters of the building.
The aim of these requirements is to make residents feel safer in their homes and to help keep residents informed and involved in fire safety.
Here is a list of the information that the responsible person must provide to residents:
Any risks to residents identified on the risk assessment.
The fire safety measures provided, such as means of escape and what people should do in the event of a fire.
The responsible person's name and UK address.
The identity of any person appointed to assist with the fire risk assessment.
The identity of any competent person nominated by the responsible person to implement firefighting measures.
Any risks that have been identified by other responsible persons in the building.
Residents need to fully understand the risks on the risk assessment and the potential consequences. The information given to residents must provide reassurance. Residents must also be provided with information on any works or actions identified by the risk assessment and the planned completion dates.
To see full information on all the legislation changes view this government page.
Need training in Fire safety?
All of our online Fire Safety training course are RoSPA-assured and CPD-certified:
Need to train everyone in your organisation, no problem, we offer great discounts for bulk purchases. If you have any questions, please get in touch at [email protected] or give us a call at 0333 577 5016. Our sales and support team will be more than happy to help.