DISCOUNTS
Discounts Available For Bulk Purchases
No. of licences
per course
% saving
1 - 9
-
10 - 19
10%
20 - 49
20%
50 - 99
25%
100 - 149
30%
150 - 999
35%
Online Risk Assessment Course
Approved by IIRSM
Certified by CPD
Audio voiceover
Approximate course duration 2 hours
Downloadable certificate on completion
100% online training
No time limits
I2Comply Risk Assessment training will make you aware of the need for risk assessments in the workplace and the essential steps in carrying out an effective risk assessment. The course is designed to help employers and self-employed workers meet their legal duties under health and safety legislation. This training course is suitable for all workplace environments and ensures that your organisation complies with the Management of Health and Safety Regulations 1999.
With over 565,000 UK workers sustaining an injury at work in 2021/22, employers must assess and control the health and safety risks in the workplace. This is a legal requirement, and is also an essential part of establishing and maintaining effective health and safety measures in the workplace.
The approximate duration of our online risk assessment course is 2 hours.
Why do we need risk assessments in the workplace?
Risk assessments are crucial to prevent accidents and injuries in the workplace, and they help save lives. Employers have a legal requirement to assess and control health and safety risks in the workplace. Therefore by identifying the hazards, you can then eliminate or reduce the risk they pose to your workforce. Most injuries can be avoided if suitable health and safety controls are put in place to minimise the risks posed by workplace hazards.
Who should complete an online Risk Assessment course?
This online risk assessment course is suitable for anyone who has the responsibility for conducting risk assessments in their workplace. Risk assessments should be carried out by a competent person – someone with the necessary skills, knowledge and experience to manage risk and hazards in all areas of the business.
Risk assessment course learning outcomes
After completing the online Risk Assessment training course, you will be able to describe:
The purpose of a risk assessment
When risk assessments are necessary
What is meant by the terms hazard and risk, and the relationship between them
Reducing risk to as low as reasonably possible (ALARP)
The 5 principal steps in a typical risk assessment
How to conduct a successful risk assessment
Following a hierarchy of control
Recording your risk assessments
When do I get my Risk Assessment course certificate?
Our Risk Assessment training course ends with a multiple choice assessment. Once passed, you will have the option to download your certificate.
All of our courses conform to the Continuing Professional Development (CPD) guidelines. The CPD Certification Service has accredited this Risk Assessment training.
This course has also met the standard of the International Institute of Risk and Safety Management Training Approval Scheme.
Your certificate will include the IIRSM Approved Training logo and the CPD logo, completion date and recommended renewal date. You can use your certificate to provide evidence for compliance.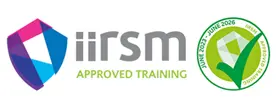 How long is a Risk Assessment certificate valid?
Your Risk Assessment course certificate has no expiry date. However, to ensure knowledge of the risk assessment process is maintained, we recommend a renewal period of 2 years. This recommended renewal date will be on your certificate.
Example Screens from the Risk Assessment training course
To allow you to see how easy to follow our material is, we have included some sample screens from our online Risk Assessment course. The training contains clear course objectives, simple design and interactive activities. It is designed to help keep learners engaged and to maximise information retention.
(Click on the example screens below to view)
What does this Risk Assessment training course cover?
The online Risk Assessment training course contains the following 10 topics:
1 – Introduction to risk assessment
The first topic introduces you to risk assessment and identifies what a risk assessment involves. It explains what the term hazard means and provides examples of hazards in the workplace. You will also learn about the 5 step process of carrying out a risk assessment and where risk assessments are used.
2 – Describing risk
The second topic explains what the term risk means and how risk is described. You will also learn about hazard effects and find out how severity and likelihood are used to focus on areas requiring action. Finally, this topic identifies what is meant by reducing risk to as low as is reasonably practicable (ALARP) and explains how this is done.
3 – The need for risk assessments
In the third topic you will find out how common workplace injuries are in the UK and what HASWA and the Management Regulations say about managing risk in the workplace. Additionally, you will learn about other legislation that relates to specific high risk activities. This topic also outlines the responsibilities of employers, the self-employed and employees with regard to risk assessments. Lastly, it explains how occupier's liability legislation might influence the scope of your risk assessments.
4 – Preparing to carry out a risk assessment
Topic 4 will make you aware of the preparation you need to do prior to carrying out your risk assessment. It will explain who should carry out the risk assessment and when it may be required. Also, you will find out why there is a need to understand why each specific risk assessment is being carried out. Finally, you will learn about why a risk assessment form is required.
5 – Step 1: Identify the hazards
Topic 5 provides guidance on identifying workplace hazards. It indicates commonly occurring workplace hazards and reveals what sources of information you can use to help you identify hazards in the workplace. In this topic, you will also learn about important aspects to consider when conducting a walk-about.
6 – Step 2: Assess the risk
Topic 6 identifies the things that must be considered when assessing the risk posed by a hazard. You will find out what you must determine with regards to risk and also who you need to consider in your risk assessment. Finally, you will learn the importance of identifying the level of risk and existing control measures for each hazard.
7 – Step 3: Control the risk
Topic 7 provides guidance on the selection of appropriate hazard controls. In this topic you will find out about an acceptable level of risk and will work through the hierarchy of control to learn the most effective and least effective controls that are used to reduce risks in the workplace. This topic explains controls including hazard elimination, hazard substitution, engineering controls and administrative controls – including Safe Systems of Work, and PPE. Also, you will learn why PPE is a last resort and why it is important to involve and talk to workers.
8 – Step 4: Record your findings
Topic 8 outlines the requirement to record your risk assessments. It identifies when you have a legal duty to record your risk assessments, what information you must record and how to present your information. Also, this topic provides examples of completed risk assessments in several different work environments.
9 – Step 5: Review the controls
Topic 9 considers the need to review the controls. In this topic you will learn when you need to review controls and why it is important to monitor controls.
10 – Summary
Topic 10 provides a brief summary of key points covered in the training. In this topic you will review the purpose of a workplace risk assessment and who should carry out a risk assessment. Finally, this topic summarises the 5 principal steps in a risk assessment.
Risk Assessment online course assessment
The course assessment can be taken as many times as necessary, with constructive feedback for any incorrect answers. It consists of 20 multiple choice questions that are taken from question banks. This means that each time the assessment is taken it will consist of different questions, so the training can be used for both initial and refresher training.
Risk Assessment online course reviews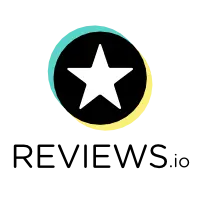 We feel feedback is extremely important. Before committing and purchasing, you might like to see some reviews left by our learners. To take a look at what previous customers have had to say about our risk assessment training, click on the stars under the course title at the top of the page.
Reviews help other purchasers, so, if you can leave a review it will be beneficial to other people. Feedback confirms to us when we are doing things right, and also helps us to improve our courses.
Looking to purchase our risk assessment training today
If you are ready to proceed and purchase the Risk Assessment course, just add the course to your basket via the Add to basket button at the top or bottom of the page. Once you have filled in all the details and made the payment, we will set up your account. There are no time limits so you can take your time and complete the course at a time that is convenient to you.
Have a question for our team?
Our dedicated support team are always on hand to answer any questions you may have. Whether it is about purchasing our online Risk Assessment training course, about our bulk discounts or another topic entirely, we are on hand to help. You can contact us via phone, email or our enquiries form.
DISCOUNTS
Discounts Available For Bulk Purchases
No. of licences
per course
% saving
1 - 9
-
10 - 19
10%
20 - 49
20%
50 - 99
25%
100 - 149
30%
150 - 999
35%